Elisha Krauss
Senior Associate, Investments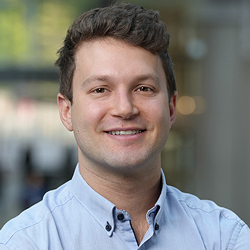 Elisha Krauss
Senior Associate, Investments
Elisha is a Senior Associate, Investments with MaRS IAF, where he brings relevant experience from his previous roles in venture capital and startup operations.
Prior to joining MaRS, Elisha was the Operations Manager and an early employee at Nomic Bio (YC W20). During his tenure at Nomic Bio, he played a valuable role in the company's rapid growth from the pre-seed stage to a successful $17 million USD Series A financing. Elisha also gained venture capital experience as an Associate at Front Row Ventures.
Elisha holds an M.Sc. degree in Neuroscience from McGill University, and a B.Sc. degree in Life Sciences from Queen's University.