Emil Savov
Managing Director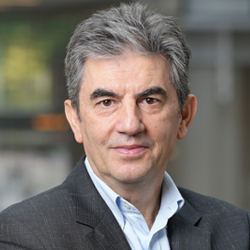 Emil Savov
Managing Director
Emil has over 25 years of experience in the innovation ecosystem, encompassing industry, venture capital and investment banking roles in Canada and internationally, including in global technology hubs such as Silicon Valley and London, U.K. Over the course of his career, he has led dozens of VC investments and high-profile M&A transactions.
Prior to IAF, he was a Vice President of Investments, Venture Capital, at Fonds de solidarité FTQ, a large Montreal-based institutional pension fund.
Previously, Emil held executive roles at leading technology companies, including Ciena Corporation in the U.S., where he was Vice President of Corporate Development and founding Managing Director of Ciena Ventures. As Director of Business Development at Newbridge Networks Corporation, he incubated Cambrian Systems, a very successful technology company. He was also a partner and managing director at two prominent Canadian venture capital firms with international presence — McLean Watson Capital and Terracap Ventures. He has a strong entrepreneurial and investment track record and has served as a board director of numerous technology companies, as well as on the advisory boards of several VC funds.
Emil holds a PhD degree in Electrical Engineering from the University of Ottawa in Canada and an MBA from INSEAD in France.