The Team
Emil Savov
Emil Savov
Managing Director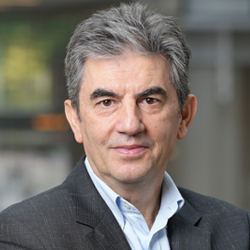 Emil has over 25 years of experience in the innovation ecosystem, encompassing industry, venture capital and investment banking roles in Canada and internationally, including in global technology hubs such as Silicon Valley and London, U.K. Over the course of his career, he has led dozens of VC investments and high-profile M&A transactions.
Prior to IAF, he was a Vice President of Investments, Venture Capital, at Fonds de solidarité FTQ, a large Montreal-based institutional pension fund.
Previously, Emil held executive roles at leading technology companies, including Ciena Corporation in the U.S., where he was Vice President of Corporate Development and founding Managing Director of Ciena Ventures. As Director of Business Development at Newbridge Networks Corporation, he incubated Cambrian Systems, a very successful technology company. He was also a partner and managing director at two prominent Canadian venture capital firms with international presence -- McLean Watson Capital and Terracap Ventures. He has a strong entrepreneurial and investment track record and has served as a board director of numerous technology companies, as well as on the advisory boards of several VC funds.
Emil holds a PhD degree in Electrical Engineering from the University of Ottawa in Canada and an MBA from INSEAD in France.
Zeeshan Ali
Zeeshan Ali
Senior Investment Director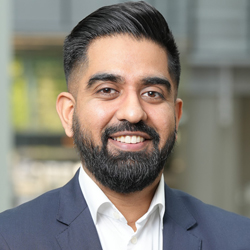 Zeeshan is an impact-driven leader with a passion for supporting founders at the earliest stages of their startup journey. Prior to joining IAF, Zeeshan led the Business Development function at MaRS Discovery District, creating a platform for the Canadian startup ecosystem to collaborate and engage with corporates with a goal to accelerate technology commercialization at the global level.
Before joining MaRS, Zeeshan led mergers & acquisition and corporate strategy initiatives at Algonquin Power & Utilities Corp., acquiring over $2 billion of infrastructure assets across the company's diversified portfolio. Zeeshan played an active role in enabling growth pathways, scaling into strategic markets and adopting leading-edge technology platforms. Zeeshan started his career at PwC where he provided consulting and advisory services to leading corporations in the Healthcare, Energy and Technology sectors.
Zeeshan is a Chartered Professional Accountant and Chartered Business Valuator. He holds a Bachelor of Commerce degree from the University of Toronto. Zeeshan is actively supporting the early-stage startup ecosystem, mentoring and advising founders at Creative Destruction Lab in Toronto and MITDesignX in Boston.
William Ma
William Ma
Director, Investments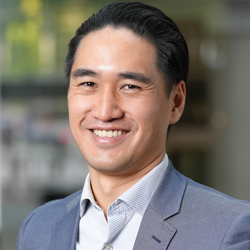 William is a seasoned finance and operations leader with a unique perspective of the Canadian innovation ecosystem. Prior to joining the IAF, William was a Director of Technology Banking at Silicon Valley Bank, where he was responsible for developing new business relationships and focused on helping Canadian tech companies grow and succeed.
Before joining SVB, William was head of finance and operations at Validere, an enterprise SaaS startup focused on data analytics in the energy industry, where he led the Series B financing backed by investors that included BlackRock and Greylock Partners. He also co-founded a Y-Combinator-backed enterprise SaaS startup focused on investor relation marketing and analytics.
William launched his career in financial services with roles in corporate strategy and sales operations at BMO Financial Group and investment banking with TD Securities Inc. He earned his bachelor's degree in commerce and economics with high distinction from the Rotman School of Management at the University of Toronto and is a CFA charter holder.
Elisha Krauss
Elisha Krauss
Senior Associate, Investments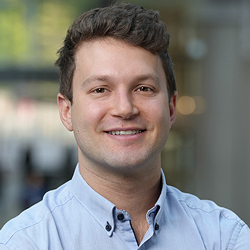 Elisha is a Senior Associate, Investments with MaRS IAF, where he brings relevant experience from his previous roles in venture capital and startup operations.
Prior to joining MaRS, Elisha was the Operations Manager and an early employee at Nomic Bio (YC W20). During his tenure at Nomic Bio, he played a valuable role in the company's rapid growth from the pre-seed stage to a successful $17 million USD Series A financing. Elisha also gained venture capital experience as an Associate at Front Row Ventures.
Elisha holds an M.Sc. degree in Neuroscience from McGill University, and a B.Sc. degree in Life Sciences from Queen's University.
Sennah Mostovac
Sennah Mostovac
Associate, Operations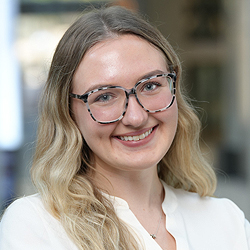 Sennah Mostovac is the Associate, Operations with MaRS Investment Accelerator Fund, bringing a broad spectrum of skills and experience from previous roles in commercial banking, treasury and securitization.
Before joining the IAF, Sennah worked at Scotiabank. She was accepted into the Commercial Accelerate Program as an Analyst, where she completed rotations within the commercial bank, including mid-market commercial distribution, risk and with Roynat Capital. Sennah joined the mid-market commercial distribution team as an Associate, supporting two relationship managers with a combined asset portfolio exceeding $100 million. Sennah gained valuable portfolio management experience supporting the Treasury team within the Questrade Financial Group, along with coordinating the securitization program for mortgage pools in excess of $400 million.
Sennah holds a Bachelor of Commerce, Co-op degree from Dalhousie University, with a major in Accounting.
Maher Akhtar
Maher Akhtar
Associate, Investments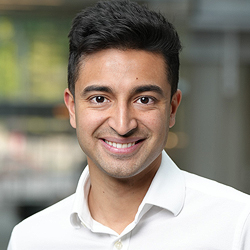 Maher is an Associate with MaRS IAF, with a background in engineering and investments. Prior to joining MaRS, Maher was an Analyst at CPP Investments with experience in both private equity and public equities. Maher has also previously worked with Ontario Power Generation and the Canadian Space Agency in engineering roles.
Maher holds a Bachelor of Mechanical Engineering from McGill University, and has formerly represented both McGill and Canada in track and field.