Sennah Mostovac
Associate, Operations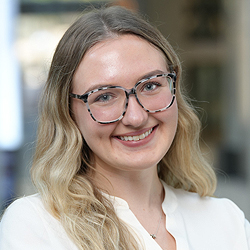 Sennah Mostovac
Associate, Operations
Sennah Mostovac is the Associate, Operations with MaRS Investment Accelerator Fund, bringing a broad spectrum of skills and experience from previous roles in commercial banking, treasury and securitization.
Before joining the IAF, Sennah worked at Scotiabank. She was accepted into the Commercial Accelerate Program as an Analyst, where she completed rotations within the commercial bank, including mid-market commercial distribution, risk and with Roynat Capital. Sennah joined the mid-market commercial distribution team as an Associate, supporting two relationship managers with a combined asset portfolio exceeding $100 million. Sennah gained valuable portfolio management experience supporting the Treasury team within the Questrade Financial Group, along with coordinating the securitization program for mortgage pools in excess of $400 million.
Sennah holds a Bachelor of Commerce, Co-op degree from Dalhousie University, with a major in Accounting.